About Imperial Restoration & Painting
Your Hometown Renovations Go-To
With 30 years experience in the industry, we are a family-owned local business founded by Julio Bermeo. Julio started Imperial Restoration and Painting from the ground up in 2015 and continues to oversee current projects.
As a family-owned business, we keep our cost ceiling low so that our services cost less than the big box stores. Working within your price point to keep your bottom line safe is vital. Talking with us about your budget helps us find solutions for your home or office repairs or renovations at a price point you can afford.
And unlike the big box stores, we work with you to meet deadlines and coordinate with other related projects. For example, let's say your roof is leaking and has damaged your walls and created a mold danger. We coordinate with you for your safety and convenience about the order of repairs and how to handle the entire project before beginning.
Our open communication keeps you updated on your project status as we stay in touch. Your preferences guide our work, start to finish. We combine our industry knowledge, the highest quality building supplies and equipment, and our dedication to delivering exceptional service as we complete your projects.
Give us a call or get in touch today. We make it easy to get started on your home or business project!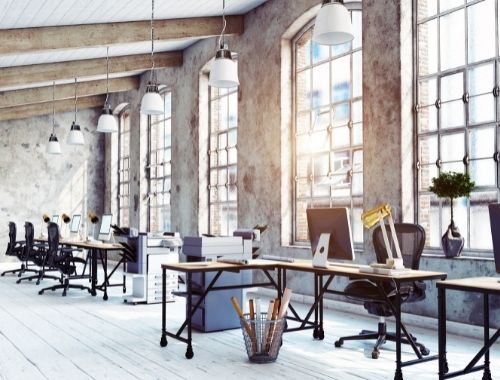 Making Your Vision a Reality
Give your vision for home or office a chance. We offer a free initial consultation to find out what is possible. Go ahead and contact us today.
Make Your Home Your Palace: Have the home of your dreams. Invite the neighbors and friends over for barbecues. Relax in your home, knowing it's in excellent condition. Or put your newly remodeled home on the market and see how the value has increased. Install that guest room you've wanted for a decade. Or put in a chimney and see-through fireplace in your great room. Let your family know that they are important to you.
Business Focused: Your business environment matters also. Repair or renovate to start feeling good about clients who want to come by. Don't worry about your employees getting sick or feeling less than productive because of the office building. Update paint to improve clarity and focus or get needed to repairs to keep everyone safe.
Repairs Give You Needed Peace of Mind
Give us a call or contact us today to get started on your project!
Get fast and reliable repairs when your life changes on a dime. Don't let weather or other threats keep you from enjoying your home. Needed repairs are often covered by insurance.

Repairs give you back your peace of mind. It's nearly impossible to live in a home or work in an office with leaky plumbing, faulty electrical systems, smoke damage, or a mold problem. You don't have to live in danger, wondering if your family or employees are safe from mold issues or toxic materials.       
Get in touch today to find out more about how we can make your home and office livable again. You deserve to live and work in a functioning environment.