Home is where we take our shoes off, kick back, spend time with loved ones, and leave the rigors of the world for a while. At Imperial Restoration and Painting, we understand that a home remodel can change your life. Contact us and find out how we can help you achieve the proper blend of functionality and style for your home.
Interior Remodel and Restoration
Peeling paint, missing staircase rails, holes in subflooring, stained carpet, mildew or mold issues, and leaks can make your home uncomfortable, if not downright dangerous. Ignoring the problems is not the answer. Instead, keep your home healthy and safe. Talk with us at Imperial and find out how we can help.
Whether your entire interior needs gutted and renovated or you just need a few cosmetic touch-ups, we are on the job for you. With our experience restoring and upgrading every type of home and room space, you can find your peace of mind again.
We design spaces you can live with using durable materials such as stone, tile, laminates, and granite, bringing quality upgrades and restorations to your home. Contact us today and make your safety and comfort a priority.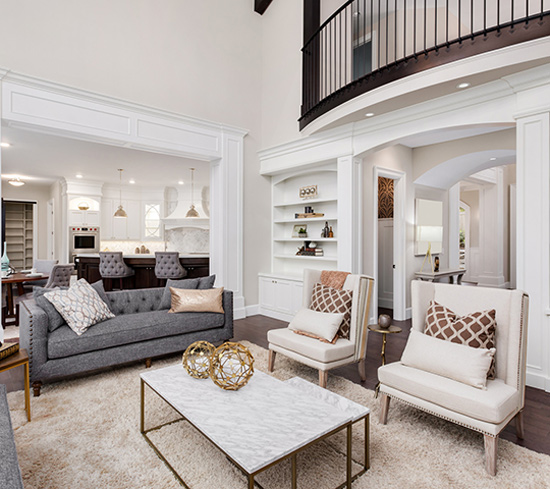 Deeper Remodels and Restorations
Your home needs fundamental design changes, such as electrical systems rewiring, a new fireplace, or subfloor replacement. Your home needs safety, functionality, and style. When the work is overwhelming, bring us in to help you create a design that works for your family. Your home reflects how you want to live. 
However, ripped and stained carpets, rotting caulk, and scratches on your floor create stress and look unkempt. Old and dirty walls create a sense of despair. Daily living in an uncomfortable home can also send the rest of your life spiraling.
At Imperial, we recreate your home into accessible and easily navigated areas where your family and friends will love to gather. New paint, clean lines, and dedicated spaces for your living space bring back the sweetness in "home sweet home."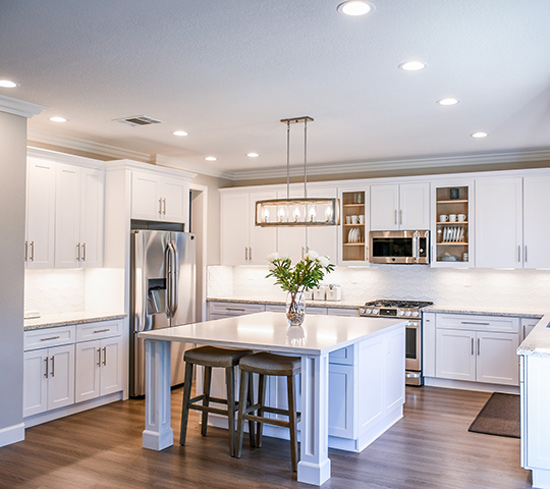 Why Choose Imperial Restoration and Painting
We believe a working and stylish home can restore a weary soul. A place of comfort to rest and refresh is essential to every aspect of our lives. At Imperial, we use our extensive experience remodeling and restoring homes to bring you the comfort and peace you deserve in your home. 
We understand what it takes to fulfill your home vision at a price you can appreciate. At Imperial, we bring your home back to life at a budget level you can appreciate while keeping you in the know every step of the way.
Working with us is easy. We help you find financing if needed and discuss your design plans to accurately estimate the costs of your project before beginning work.
How Does a Home Remodel or Restoration Work?
Some home improvements may seem easy until you try them. Letting the professionals do the work saves you time and money (in addition to avoiding the horror of living with your mistakes).
Need extensive overhauls involving demolition of walls or other fixed materials? Let us take down and remove debris in addition to building your new walls, cabinets, or shelving. Drywall and new paint are integral to most remodel projects.

Do grimy kitchen cabinets need a new coat of paint? Let us take them off the hinges and sand them down. We then use professional-grade paint sprayers to get that new look again.

Need wall-to-wall carpet or sheet flooring for a room? Bulkier materials make getting the cuts correct more challenging, but we have the professional strategies to make your rooms look perfect.
Sometimes significant changes involving plumbing and electrical work in addition to cosmetic changes are necessary. We know electrical and rewire your home as we make the other needed remodeling changes.
Examples of remodeling or restoration may include:
Flooring
New outdoor siding or repairs
Fascia repairs
Exterior or interior scraping and painting
Roofing
Appliances
Plumbing
Electrical wiring changes
Lamps and lighting
Sinks and faucets
Toilet replacements and repairs
Countertops
New islands or cabinetry
New tub or shower
Fresh paint and caulk
Exhaust fans
Subflooring
Carpentry work
Mold or mildew remediation
Chimney issues
Moving load bearing walls
Demolition and cleanup
Window replacements
When you choose Imperial for your restoration or remodel project, we give you accurate estimates so that you always know what to expect and how to upgrade your project for more design flare (or to reduce expenses if needed).
Whether your home needs an extensive overhaul or just a coat of paint and some new caulk, we are here to help. Contact us today and find out how easy it is to get started recreating the home of your dreams.