Flooring Services in Smithfield & Surrounding Areas
We often take the floor beneath our feet for granted. However, flooring sets the foundational tone for every home. Especially when your toes hit the floor, your flooring leaves an impression. Whether you love a thick full carpet with a double portion of padding underneath or a nice rugged hardwood, we've got your needs covered.
At Imperial Restoration and Painting, we understand how to restore your floor from the ground up to the carpet, tile, hardwood, or laminate. With our experience and a world of durable materials at your disposal, your floor can set the tone for your home.
With our help, you can kick those shoes off and enjoy your floor year round. Contact us and find out how we can help you achieve the proper blend of floor functionality and style for your home.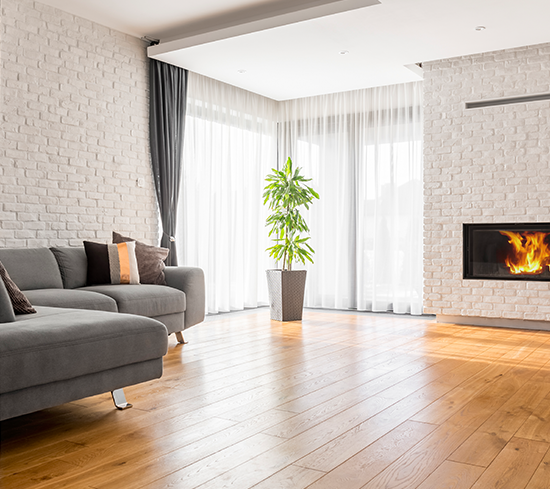 Does your floor squeak or groan when you walk on it? Do you have missing tiles that are no longer sold in stores? Does your carpet have stains that you try to cover with furniture? Does your home smell of mildew? Are your hardwood floors faded and warped? Ripped and stained carpets, deep scratches on your hardwood, and warped flooring look and feel outdated.
Living in a home with flooring issues may feel unsettling. Whether you struggle with water stains, mildew, rot, scratches, or weird sounds when you walk, we've got the diagnosis for your flooring woes. With our help, it is possible to love your floors again.
At Imperial, we recreate your flooring for accessible and easily navigated areas where your family and friends will love to gather. New flooring, clean lines, and dedicated spaces for living bring back the spring in your step.
Bringing quality restorations and replacement for your flooring is what we do. Contact us today and make your safety and comfort a priority.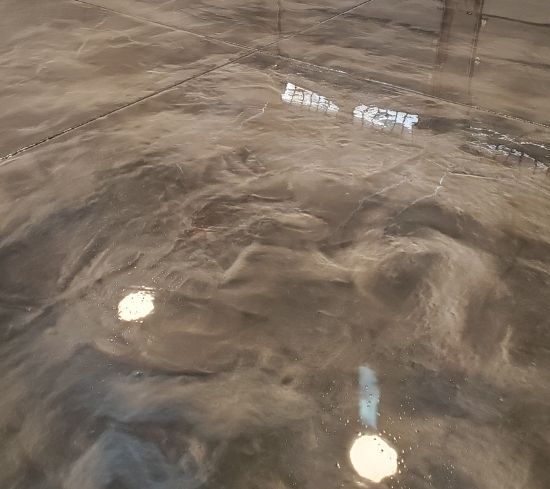 Why Choose Imperial Restoration and Painting
A place of comfort to rest and refresh is essential to every aspect of our lives. At Imperial, we use our extensive experience remodeling and restoring flooring to bring you the comfort and peace you deserve in your home. 
We understand what it takes to restore your home at a price you can appreciate. At Imperial, we bring your home back to life at a budget level you can appreciate while keeping you in the know every step of the way.
Working with us is easy. We accurately estimate the costs of your project before beginning work so that you always know what to expect. Whether your home flooring needs an extensive overhaul or just new padding and carpet, we are here to help. Contact us today and find out how easy it is to get started recreating the home of your dreams.
How Does Floor Remodeling and Restoration Work?
At Imperial, we understand the underpinnings of floor restoration or remodeling and have the professional strategies to make your rooms look perfect. If your floor needs a complete overhaul down to the joists, we make the necessary fundamental changes so that your floor is quality from the ground up.
We replace or upgrade flooring using durable materials such as hardwood, tile, laminates, and vinyl sheeting, with correction for warped subflooring and proper underlayment. With our experience restoring and upgrading every type of flooring, you'll be on sure footing again in no time. 
Joists: Joists are the system of boards under the subfloor. They are often made of beams of lumber ranging in size depending on when the home was built. Slab homes have slabs instead of joists.
Subfloor: This is the level that rests directly over the joists or slabs of your home, often made of plywood. If you suffer water damage, these boards may need restoration or replacement.
Underlayment: The underlayment smooths out the subfloor. Often made of plywood, cement fiberboard, cement board, troweled mortar, and foam or cork padding, it is a flat surface for the finished flooring to lay on.
Floor covering: The floor covering is generally made of hardwood, stone or ceramic tiles, vinyl tiles or sheets, carpeting, or laminate planks.

Whether your subfloor is slab or joist, we work with the materials that best suit the project so that your floors remain durable and beautiful for years to come. With informed choices about subflooring and correcting for warps, your floor can provide safety, functionality, and style.

Find the best flooring choices for your family for the years ahead. Go ahead and take that first step to build a new foundation for your feet. Our team is happy to give you an estimate for your project and talk with you about what we recommend and why. Contact us today to find out how to start your flooring project with us.